Home
FAS Pearl
EMV Chip Credit Cards
The FAS Difference
FASMobile
FAS PCI Compliance
FASnet
FASweb
FAScash
Financing
Florist Direct
Customer Comments
Customer Information
Request Information Packet
Frequently Asked Questions
About Us
Contact Us



FAS is one of the very few systems in the floral industry to have ever been certified for PCI compliance. FAS was originally certified for PCI compliance back in 2009. FAS's PCI compliance was recertified in 2015 by the Payment Card Industry Security Standards Council.

More recently, FAS has raised its own security standards by incorporating the latest EMV chip card credit card security technology into its systems.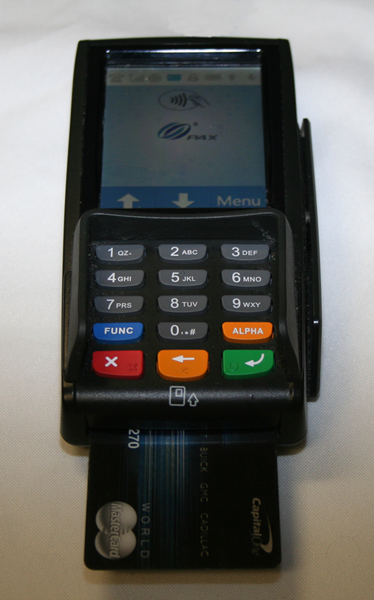 Secure credit card devices facilitate end-to-end encryption which guarantees that credit card data is instantly encrypted when the card data is swiped, dipped (chip), tapped (smart phone), or keyed, and that the data remains encrypted.




Tokenization is a process that involves substituting a token--a string of letters and numbers--that represents the actual credit card data. These technologies remove virtually any possibility of a data breach in your shop because text credit card data never exists in the memory or on the hard disk drive of your server or workstations. The secure chip card reader allows you to process the chip on a credit card, swipe the magnetic strip on an older legacy card, and accept contactless payments from customers' smart phones using Apple Pay and Android Pay. This new technology represents the highest level of data security and functionality available in the credit card industry, and these benefits are available at low, fair, transparent pricing.

More recently FAS has been working with some of the industry's leading floral website vendors to bring the same encryption and tokenization available in FAS to the websites themselves. Websites represent one of a florist's greatest vulnerabilities to a data breach. FAS provides the most comprehensive level of data security available to a florist.

As you browse around the Internet you'll see some other floral software vendors dismiss PCI compliance, chip card processing, contactless payments, and the tokenization and encryption technologies as not being important to florists, because florists "don't have many in-store transactions". However, the tokenization and encryption are equally important for securing credit card data taken over the phone. These statements are simply an indication that these vendors don't understand the great risks associated with data security; that they don't understand these technologies; and clearly, that their systems do not include these technologies.

Most small businesses could not survive a data breach. A recent study by IBM revealed that the average breach involved just over 24,000 records--not the millions of records that make the news headlines. The average remediation cost to a breached business is about $141 per stolen record, making the average cost of a breach about $3.5 million! And it is the merchant--not the software provider or the website provider--who is responsible for the breach. You simply cannot afford to gamble with the very existence of your business by using systems that are not proven to be secure.